5 Reasons why you should use a Landscape Design Architect
Posted by Susan Read Landscapes on 2 August 2017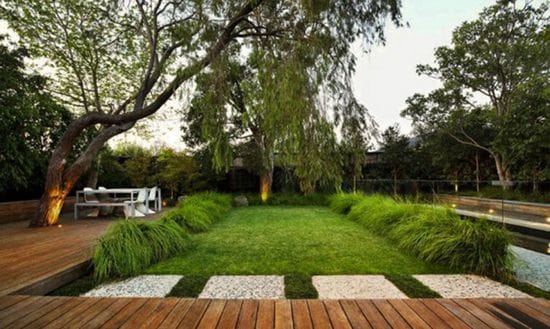 It's amazing that when it comes to renovating or upgrading the interior of your home, people will most likely engage an interior decorator or at least someone with a good understanding of colours, design, textures and so on.
But, when it comes to your garden space, we don't seem to give it the same attention to detail as we do to interior decorating.
Why is this?
Probably the simplest reason is that many people don't know Landscape Architects exist and what they do.
Before we go on, we must understand the difference between a Landscape Designer versus a Landscape Architect.
Here's the key difference; although there is some overlap between the two, a registered landscape architect has more formal training and a broader range of capabilities than a garden or landscape designer.
The landscape architect's design process is comprehensive and brings a high level of depth and detail to the work.
Landscape Architects understand both the theory and practice of harmonious, sustainable and aesthetically pleasing designs.
Landscape Architects are experts in the areas of:
Site analysis & engineering
Resolving complex grading and drainage issues
Conceptual designs & construction drawings
Design documentation for outdoor structures and hardscape features
Construction methods and materials
Understanding plant materials in the context of local ecosystems
So you can see a Landscape Architect offers a more comprehensive level of service which can make the difference between a beautiful and sustainable outdoor space and a mishmash of plants and trees which can be an eyesore.
Okay, now that we know what a Landscape Architect is and does, why should you use one?
Here are 5 reasons why you should use a Landscape Architect for your next garden and outdoor living space renovation.
No 1 - Increase the value of your home
A landscape architect is one of the best investments for your home, adding as much as 15 percent to its value over comparable houses. A landscape architect is well equipped to design an outdoor living space that will not only add value, but also extend your living space while allowing you to enjoy all that nature has to offer.
No. 2 - It starts with planning
A big advantage of hiring a Landscape Architect is that they are trained to think about landscapes as systems. They will assess your property's problem areas as well as possibilities and create a solid plan that addresses both the big picture and exact details of how your landscape will look.
No. 3 - Low maintenance gardens using native plants
If you're looking for low-maintenance gardens, native plants are the way to go and a Landscape Architect will incorporate them into your landscape design. Native plants reduce water costs and often reduce chemical applications and insects like bees and butterflies flourish among them, adding to the natural beauty, peace and connection with the environment.
No. 4 - Project management
A Landscape Architects will remain involved with the construction of your outdoor garden space and will follow through. What the homeowner may consider a long weekend project might actually take weeks to complete!
No. 5 - Gardens and outdoor spaces that are unique and reflect your style
A Landscape Architect will deliver a finished project that not only will you love but also comply with regulations and codes. It will be a special place that you and your family and friends will enjoy for years to come and will be as unique as you are.
For your next garden renovation, not matter how big or small, consider using a Landscape Architect as the first step not only will you have the best possible outcome, you'll more than likely save money in the long run.
Contact Susan Read Landscapes, 0418 635781, for a non-obligation consultation for your garden/outdoor space makeover.
Author:Susan Read Landscapes