About Susan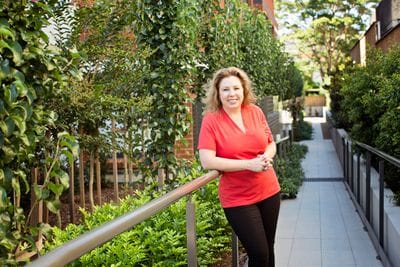 Susan Read Landscapes was formed with the aim of providing professional landscape architectural service to architects, developers, landscapers and residential owners.
Landscape designs are prepared based on achieving sustainable enjoyment from the outdoor environment through the adoption of sound environmental practices.
Susan has had extensive experience in landscape design and construction in a variety of private domestic, cluster development and public amenity projects.
She established the firm in 1993 to specifically provide a service for developers and residential owners. With over 20 year's experience and working with several Local Government bodies in NSW over more than 20 years, Susan has gained solid working knowledge in design and implementation of large capital works programs as well as the planning process in Council Approval for Development Applications.
Other experience includes a wide range of design/documentation assignments for landscape feature gardens and preparation of statutory landscape plans, planting schedules and supervision of implementation of landscape components of urban development.
Susan has a Bachelor of Landscape Architecture, awarded in 1990 through RMIT University in Victoria.
Susan Read Landscapes can provide design and documentation for landscape development at the highest professional levels and prides itself on developing outcomes which fully meet the plans and expectations of clients.
Principal services include:
Co-ordination, sourcing of quotations and supervision of contractors.
Providing support to the principal of landscape contracting firms with on-site direction of plant location, paving installation etc
Arranging for Landscape Compliance documentation and certificates for Building Certifiers, Owners and Councils
Liaising with Council, Owners, Architects and Builders to optimise landscape designs
Wholesale Plant Supply
One of Susan's passions, besides landscape architecture, is traveling. She has travelled extensively throughout Australia, Asia, USA, Canada, Mexico and Italy and has lived in South East Asia for a year.
Susan loves arts & craft, dancing, Yoga & Pilates, Environmental Issues and generally keeping up with what's happening in the world.
Contact Susan today for a no-obligation consultation to see how she can make a difference to your next landscape project. Also, see Susan's work.
Additionally, you can download my Service Agreement here.