On-Site Storm Water Detention - no longer an eye sore
Posted by Susan Read Landscapes on 27 August 2019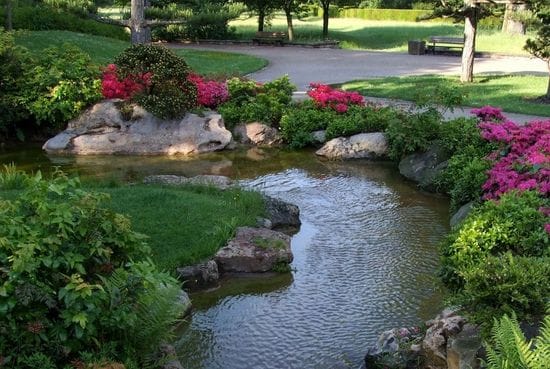 Stormwater drainage is becoming increasingly important as urban development continues to grow environmental responsibility in dealing with stormwater, particularly in heavy down pour areas, is now a critical element in new developments.
When it rains, water will naturally follow the contour of the terrain on which it falls.
In urban areas, rain comes off the roofs of houses, apartments, commercial buildings and even off paved surfaces such as paths, driveways and roads.
Where ever the runoff, water will eventually end up into stormwater discharge drains.
Unlike sewage, stormwater is generally not treated before being discharged into waterways, wetlands and the sea which means stormwater includes anything the rainwater carries along with it.
So, what's the problem with stormwater run-off, isn't is just a natural consequence of our environment?
The problem is that poorly managed stormwater can cause problems such as erosion and because it carries with it everything and anything, it transports all manner of things including sediments and possibly even chemical pollution into water catchment areas.
Improper treatment of stormwater is actually a loss properly contained and handled, it can be used for recycling purposes.
Let's learn more about on-site stormwater detention
On-Site Water Detention
On-site stormwater detention and on-site stormwater absorption are the two main techniques used to slow the flow of stormwater into water catchments, particularly in areas prone to flooding.
On-Site Detention (or OSD), allows to temporarily 'house' stormwater runoff to reduce the impact of it having to run off immediately into stormwater drains.
Many councils around Sydney are now requiring OSD as part of stormwater management in developments.
Types of On-Site Detention Systems
There are two types of OSD below ground storage and above ground storage.
Below Ground Storage: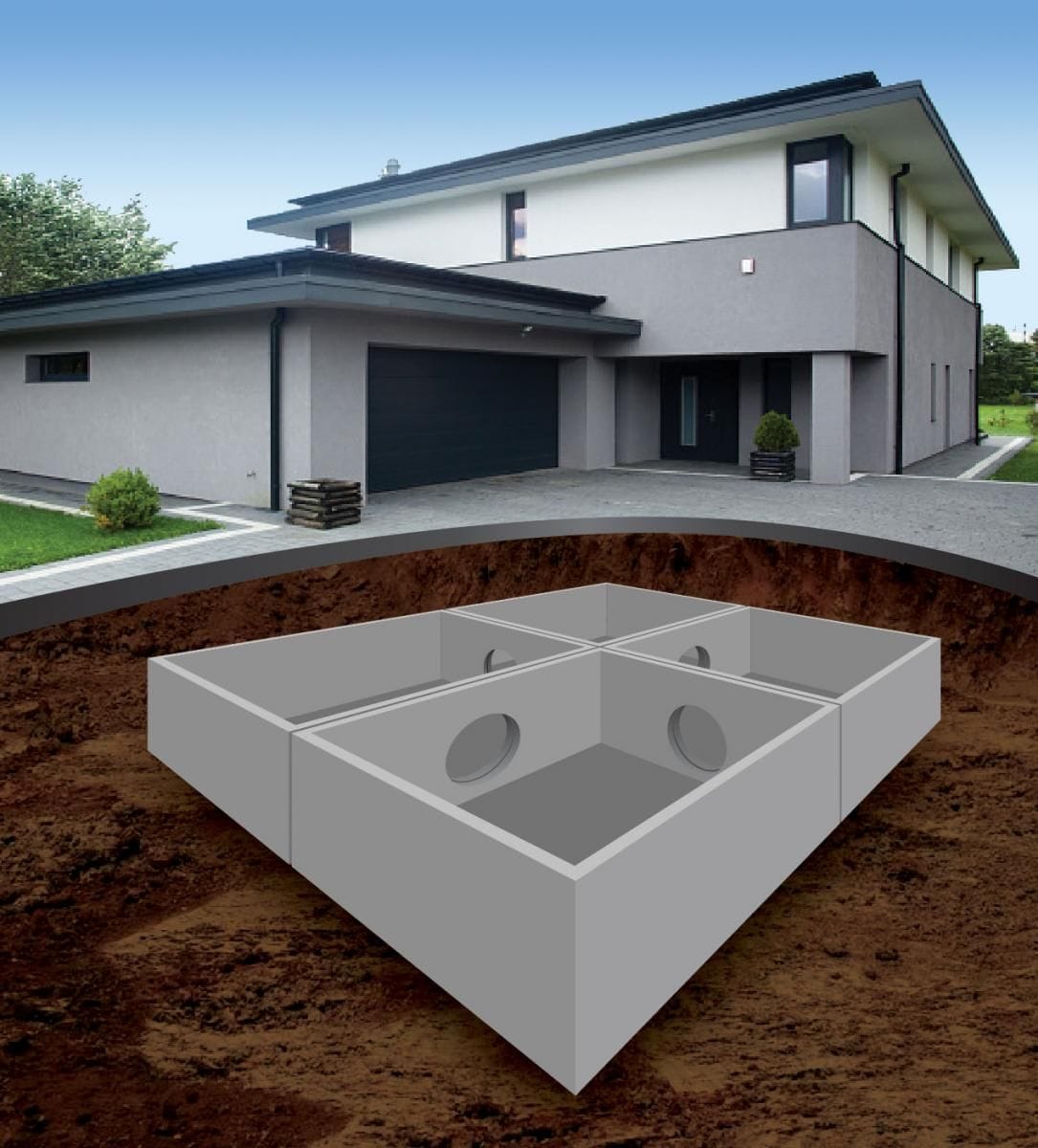 This type of OSD is essentially a large underground concrete tank that would usually sit under the driveway of a development.
These concrete tanks are meant to collect stormwater and slowly release it at a controlled rate so that downstream areas are not flooded or eroded.
One of the most important elements of maintaining the tanks is making sure the discharge control outlet and trash screen is not blocked or clogged.
Also, maintenance of a below ground detention tank should be carried out by a person having confined space training and the correct equipment as they can be very shallow and difficult to access in some cases.
[image source: Panthers Concrete Tanks]
Above Ground Storage: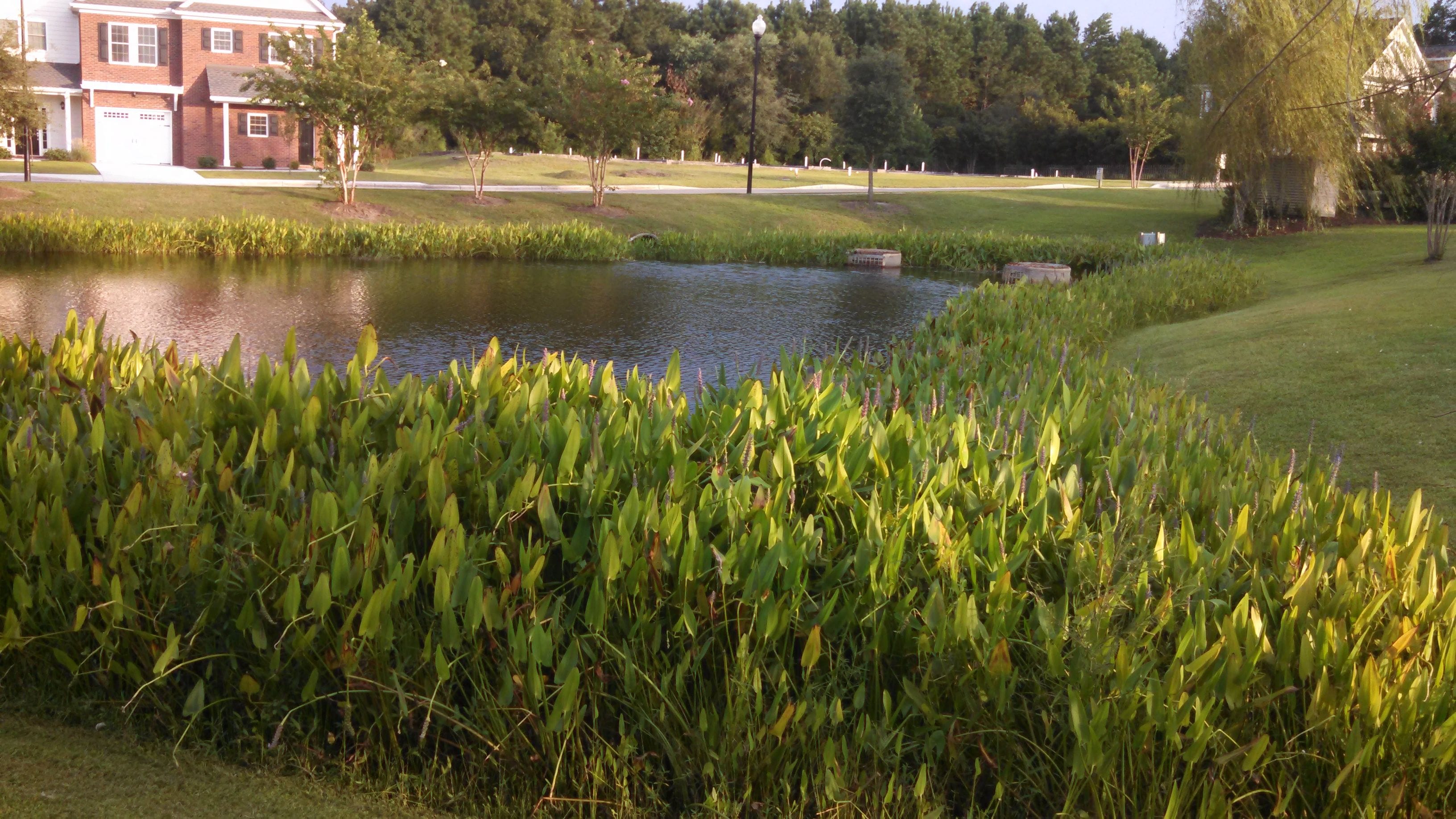 With above ground detention systems, developers, builders and architects would work with a landscape architect to help design and blend the above ground detention area within the landscape, thus making a seamless integration with the garden surrounds.
Whilst there are many ways of integrating above ground detention areas into a garden scape, they will all typically include a sloping grassed area within the front garden and/or retaining walls to contain the water that is temporarily detained.
A benefit of above ground detention is that it can be integrated as a featurette think fountains!
Another possibility for storm water detention is the use of rainwater tanks.
Regardless of which method is chosen for on-site detention, there are few must dos:
Check with your local council first as to which method is allowable for the area
Work with a structural engineer to ensure proper design especially for below ground storage
Work with you landscape architect particularly on above ground storage
If you have a requirement for on-site storm water detention, contact us today.
Author:Susan Read Landscapes