How do you know you are buying a healthy plant?
Posted by Susan Read Landscapes on 9 August 2017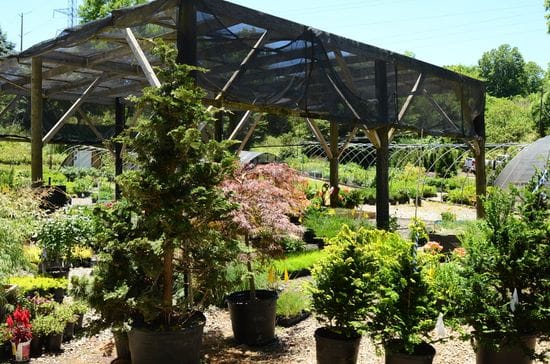 Can you believe it, we're only weeks away from spring which is a great time to buy new plants for your garden.
Most nurseries are stocked with new plants and most are top quality.
But sometimes there are plants that aren't a good buy. They may be too old, damaged or diseased to thrive when you get them home.
To make sure you get good, healthy and thriving plants, I've put together some tips for you for choosing your new plants.
What to look for in choosing a healthy plant
When you're looking to buy a plant, pay close attention to its shape, over all condition and presentation before you buy.
If it's on the bargain table, leave it there!
Starting your garden with plants that are healthy and vigorous will give you a huge advantage.
Healthy plants will establish themselves faster and will require less fussing and maintenance. The faster plants become established in your garden, the sooner they will start to fill out and bloom or begin producing fruits for you.
At first glance, all the plants in the nursery look healthy, lush, and glorious. And usually they are.
However, with a few quick checks, you can prevent bringing home a lemon (unless you're buying a lemon tree that is!).
Take some time to look over the plant, before you introduce a problem into your garden.
Here are some tips to help you choose healthy plants.
The Quality of the nursery or garden centre
Stop and have a good look around the place. Look to see that the majority of the plants seem healthy and well cared for. If there are a lot of wilted or browned plants in one section, chances are that the rest of the plants may not be getting great care.
Foliage
Look, really look, at the condition of your plant. Are the leaves green, shiny and lush? Stay away from any plants that are wilting or yellowing. Did you know 'stressed plants' may not recover? This is especially important if you are buying annuals and vegetables.
Shape
Check out the shape of the plant. Is it compact and full, with multiple stems? Just because it's taller does not mean it's better. It could mean the plant has been straining for light and has grown thin and spindly.
Insects & Disease
Look closely for signs of insects or disease. Check both sides of the leaves and the potting soil. Signs to look out for include: blackened areas, holes, spots, mushy areas, stickiness and distortions.
Root System
Roots are important, so don't neglect the roots. If the plant is pot bound and the roots are growing out of the bottom, the plant may be stressed and take time to recover. If there aren't many roots and the plant lifts out very easily, it was probably recently re-potted and could use more time to become garden ready.
Stem Damage
If the plant has a thick or woody stem, make sure there are no cracks or scars. Prior damage can weaken a plant.
Weeds
Weeds in the pot are competing with the plant for nutrients and to be honest, if there are some weeds in the pot, then that is a poor reflection on the nursery or garden centre as they have neglected looking after the plant. The last thing you want is introduce a new weed into your garden Mother Nature will take care of that for you!
Root Ball
When buying a balled-and-burlapped tree or shrub, the root ball should feel solid. If it appears broken, there's a good chance the roots have had a chance to dry out and the plant will suffer.
Buds & Flowers
Although it's tempting to buy a plant that is already covered in flowers, plants in bud will transplant and thrive better than plants in flower. Besides, the existing flowers will fade quickly. You'll get a longer bloom time at home if you purchase a plant that is in bud.
Sale Plants
Plants on sale at the end of the season may be bargains, but check them carefully. They may have been sitting in that pot all for a long time and be root bound or they may have a lot of weeds hiding under the leaves at the base of the plant.
By taking some time to really check out next plant purchase will dramatically increase the chances of them taking to your garden when you bring them home.
Finally, when you do bring your new plant home, give them time to acclimatise themselves by placing them in the shade and then gradually bring them into their proper lighting.
Be sure to keep them well watered until they are ready to plant into the ground. It's best to plant them in the garden on an overcast day.
If you'd like some help in choosing your next plant or even if you'd like to know which plants would be best for your garden, contact Susan Read Landscapes, 0418 635781, for a non-obligation consultation.
Author:Susan Read Landscapes